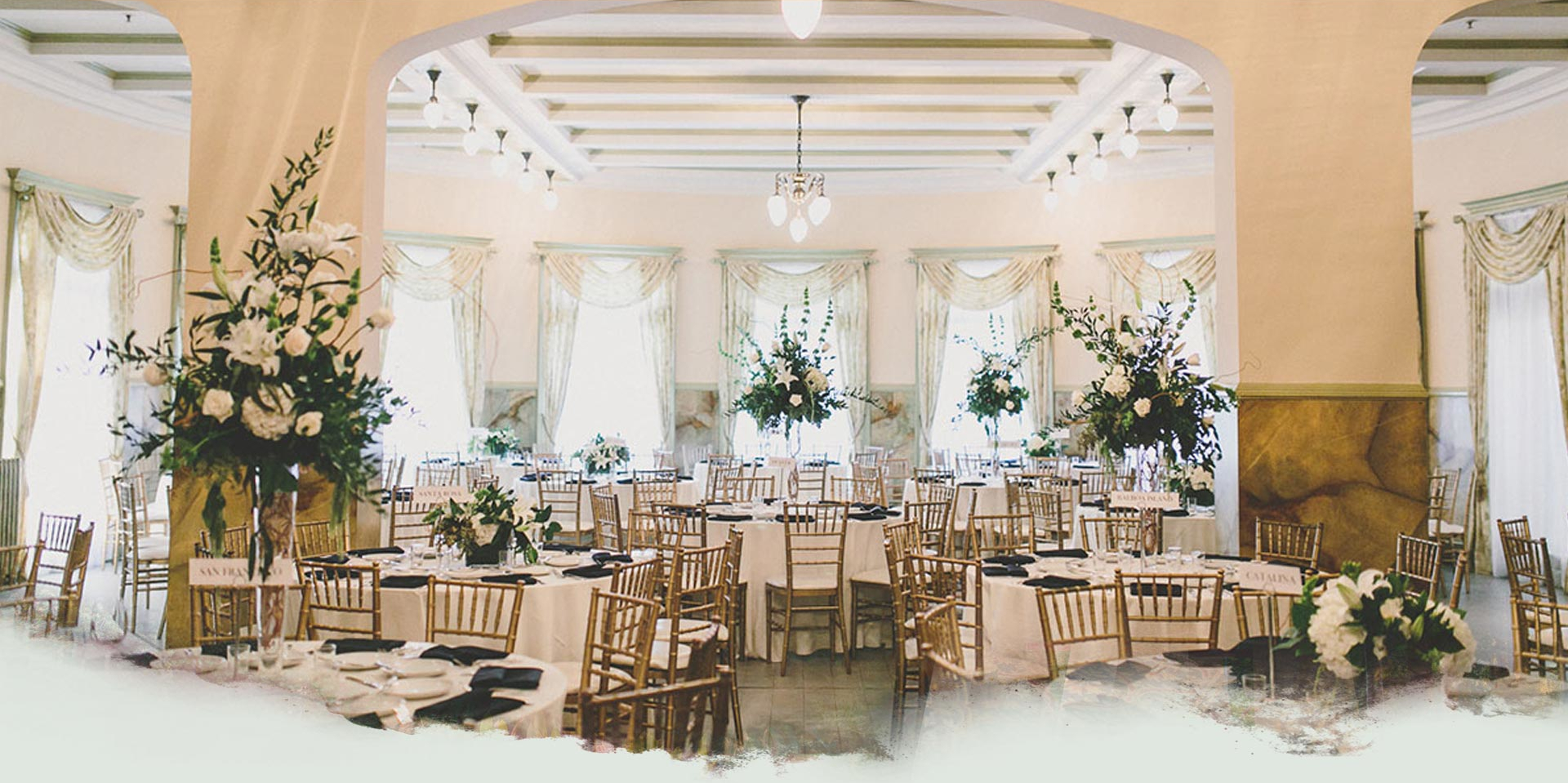 Our Preferred Vendors
We at the Castle Green have compiled a list of premier vendors that are comprised of companies that have worked at the Castle Green several times and have always met and/or exceeded their client's wishes. These vendors have been vetted by the Castle and are great professionals to work with, who will take excellent care of you. This list is meant as a guideline, to help you with your planning process. The only vendor you must use from this list is one of the caterers.
Bar & Beverage Catering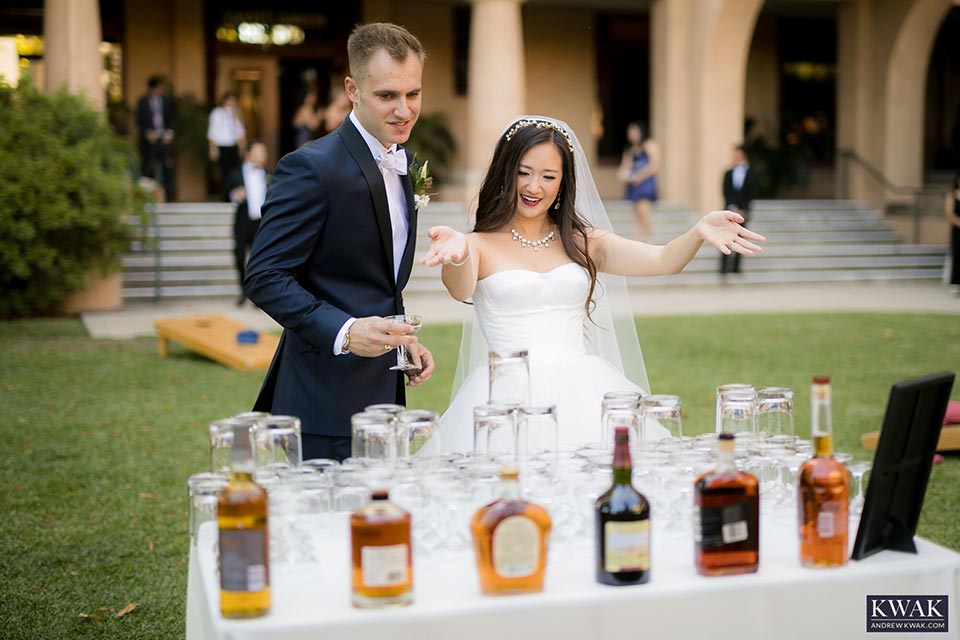 We have one of the best selections of wines, spirits, and beers in the San Gabriel Valley. We stock QPR (Quality Price Ratio) products as well as hard to find, highly allocated products such as Screaming Eagle and Pappy Van Winkle.  We also stock cutting edge wines such as Desparada, Diatom, Harper Voit, Clementine Carter, Paul Lato, El Lugar, and Bedrock, wines that set us apart from all the others. We have what you want and more. We will work with you to build your bar and deliver to the Castle Green. We bill on consumption, so your bar bill can be as affordable as possible.
Catering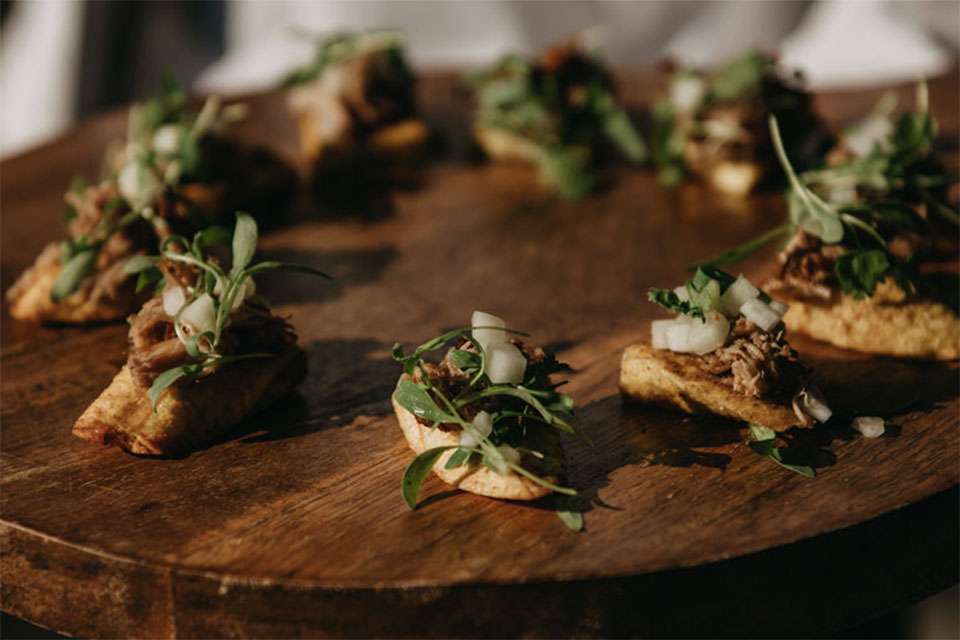 Our elite catering company offers clients high-end hospitality service through custom made menus. We cater weddings, corporate events, and any other elegant event you have in mind. Our staff will make sure every detail of your event's food experience is handled with impeccable professionalism and service. From breakfast to lunch and dinner packages, special themes, hors d'oeuvres, decadent desserts and specialty cocktails; we can create a menu that will please every palate. Our commitment to producing the perfect event is unsurpassed and our uniqueness, quality, and expertise makes us Los Angeles' premier caterer.
Our success with some of the most influential companies and people in LA has allowed us to create original menus every time. We take pride in offering a unique menu every single time — our staff has never offered the same menu twice! Sit down with us for an in-depth consultation so we can create a menu that perfectly represents YOU.
Florists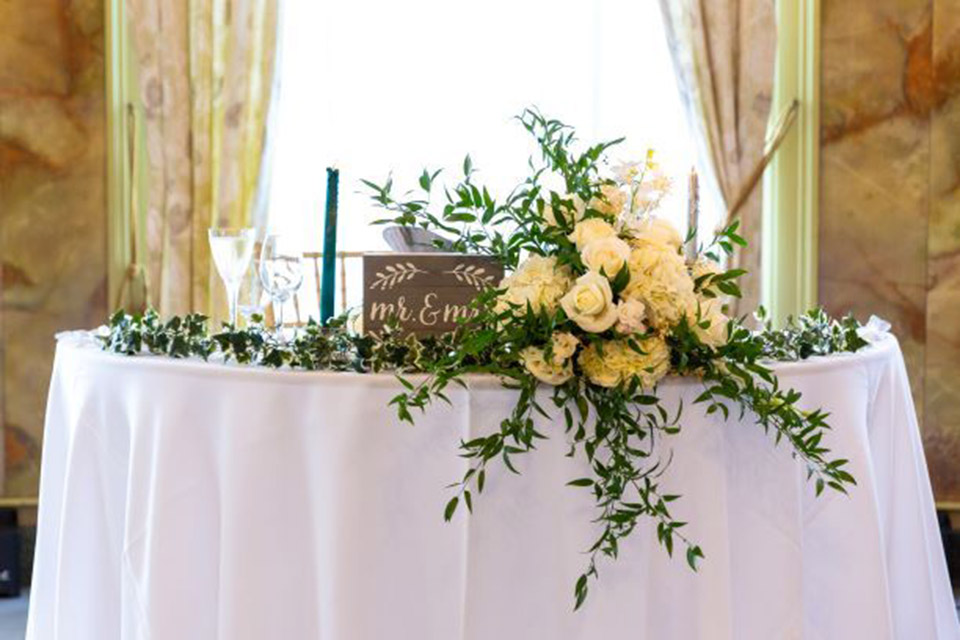 Flowers by Sharen
Sharen has been providing beautiful florals for weddings for over 20 years. She appreciates each wedding is special and creates unique arrangements for each and every one.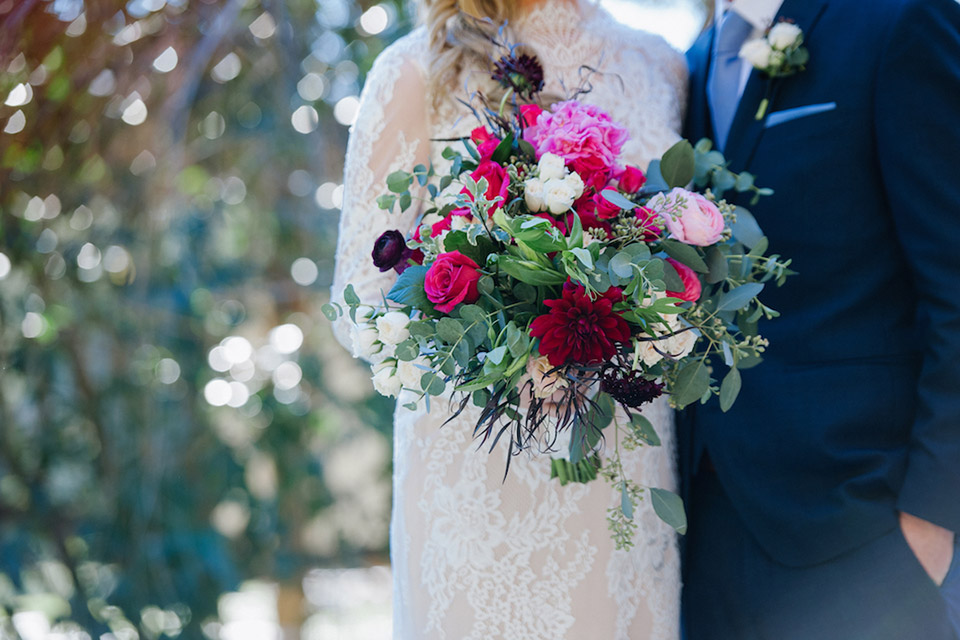 Ixora Florist Studio
Ixora Floral Studio has been dreaming up and creating gorgeous floral design and memorable events for almost 20 years in the greater Los Angeles area. Lisa Cardella, owner and lead designer, has had the privilege of meeting with hundreds of clients to dream up and craft beautiful weddings filled with unique and unforgettable floral designs. We start the planning process with a consultation in our studio showroom in beautiful Sierra Madre, which provides the perfect setting for us to meet and brainstorm together. After taking a look at your inspiration images and discussing the venue and other personalized details, we'll review our extensive portfolio and offer suggestions on how to enhance or reinterpret these inspirations into a look that is truly distinctive for your special day.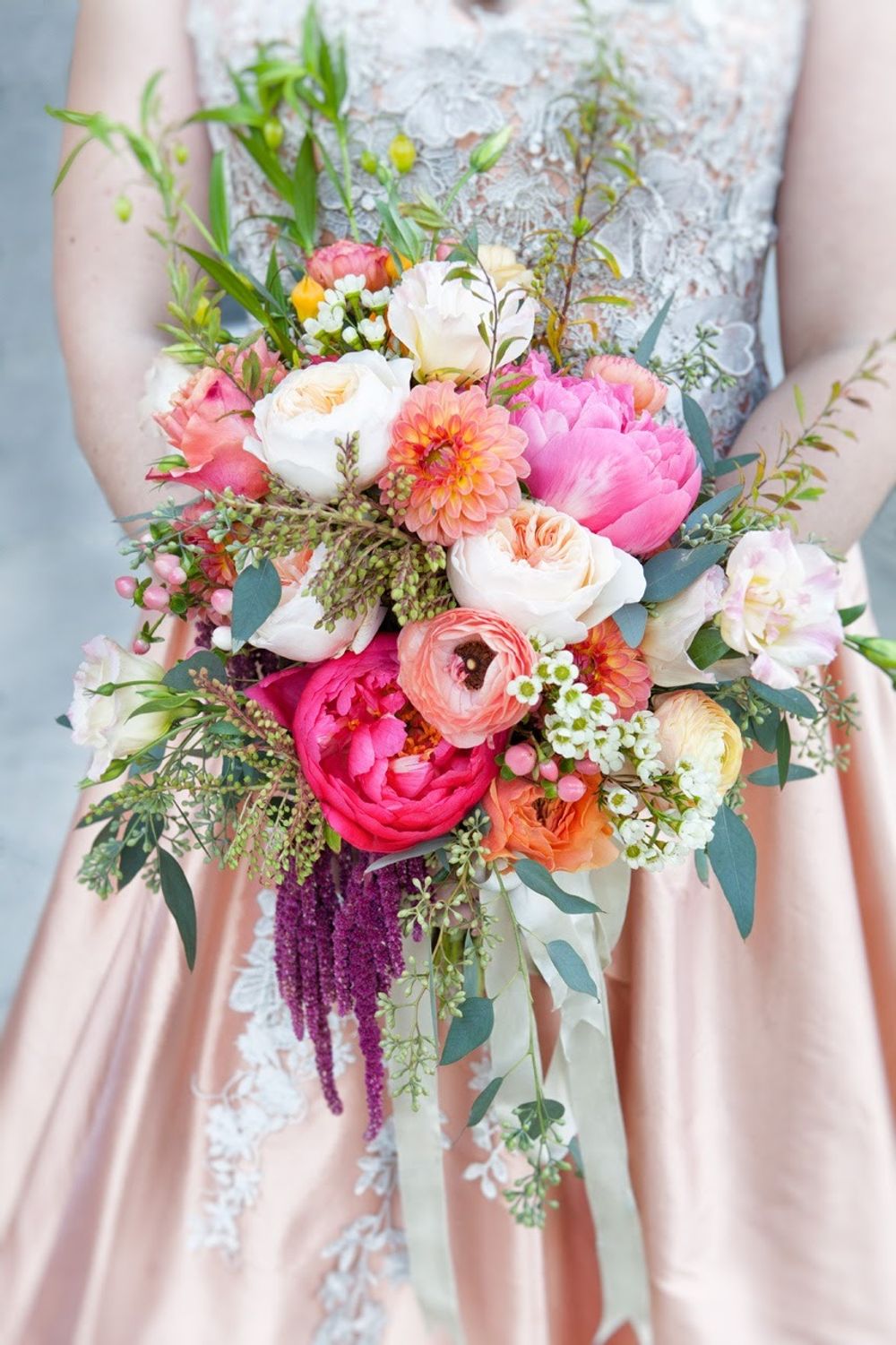 Leonora Moss
At Leonora Moss, we love collaborating with you to create your dream wedding flowers. From the intial consultation to your wedding day, we work with you every step of the way to design custom, one-of-a-kind flowers, from bouquets, to boutonnieres, to centerpieces. Feel free to look through our wedding portfolio, and reach out to us to schedule a consultation. Leonora Moss is a family-owned and operated custom floral design studio and boutique in the quaint village of Sierra Madre, California. Our design team of Judith Brandley, Lorie Westmoreland, and Jill Forder have over 60 years combined floral experience. We make every effort to create one of a kind arrangements customized to each clients needs, always paying special attention to detail and putting our personal touch into each floral design.
Hotels / Lodging in Pasadena
Insurance – Event / Wedding Liability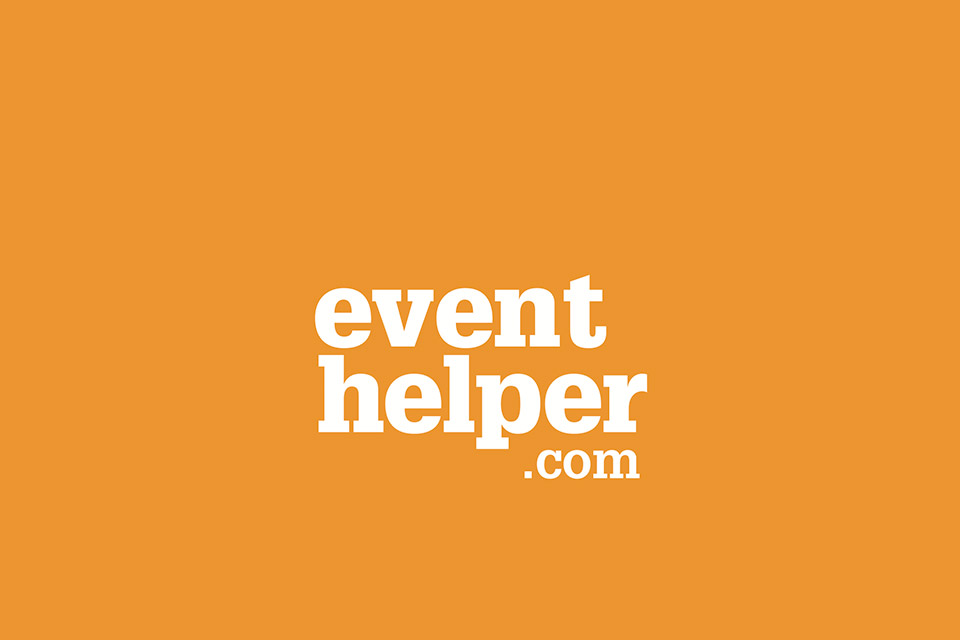 Event Helper
We do require all events to have event insurance with a minimum of $1 million General Liability + Liquor Liability (if you are serving alcohol) and Castle Green listed as Additionally Insured. Event Helper has created a link for all our clients to make the process as easy as possible.
https://theeventhelper.com#bNEgUU
*Booked clients, please do not complete this until 1 month out from your wedding date* 
Magician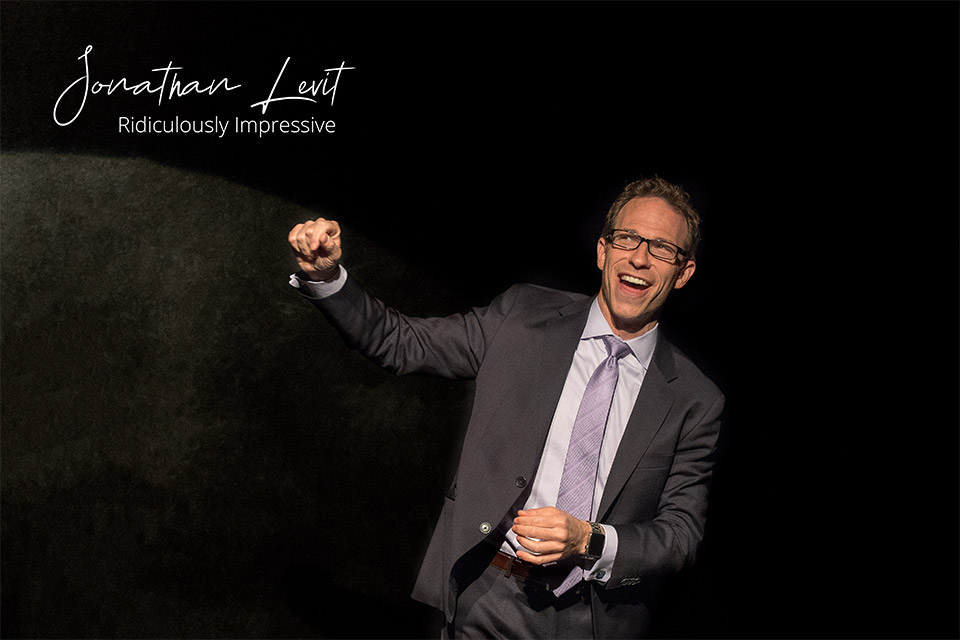 Levit is highly respected in all areas of magic, including sleight of hand, mentalism, and magic history, where his work alongside Neil Patrick Harris and his recreation on stage as Howard Thurston has gained him respect amongst his peers. In addition to performing throughout the world and on every continent (including Antartica), Jonathan regularly offers lectures to magicians discussing method, performance and psychology and he has acted as host and emcee for "MagicLive!" — the premiere magic convention in the world — in front of thousands of magicians gathering in Las Vegas.
Music & Entertainment: Pianist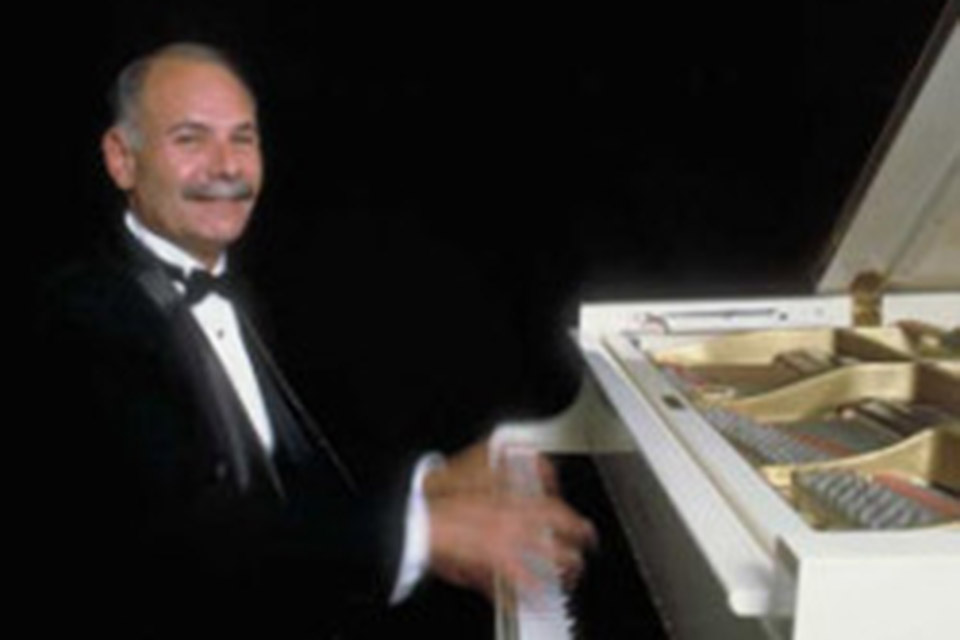 Whether in a garden setting, using my own digital piano and Hammond organ…… or in the grandest of churches, playing the pipe organ. I'll perform the wedding service that you desire. Drawing from the best in popular, classical and liturgical selections.  Enhance your cocktail hour with live music. I will be playing "The Music of Your Memories" – a hit parade covering decades of great songs from the best bands, orchestras and vocalists of our time.
Music & Entertainment: Strings, Ensembles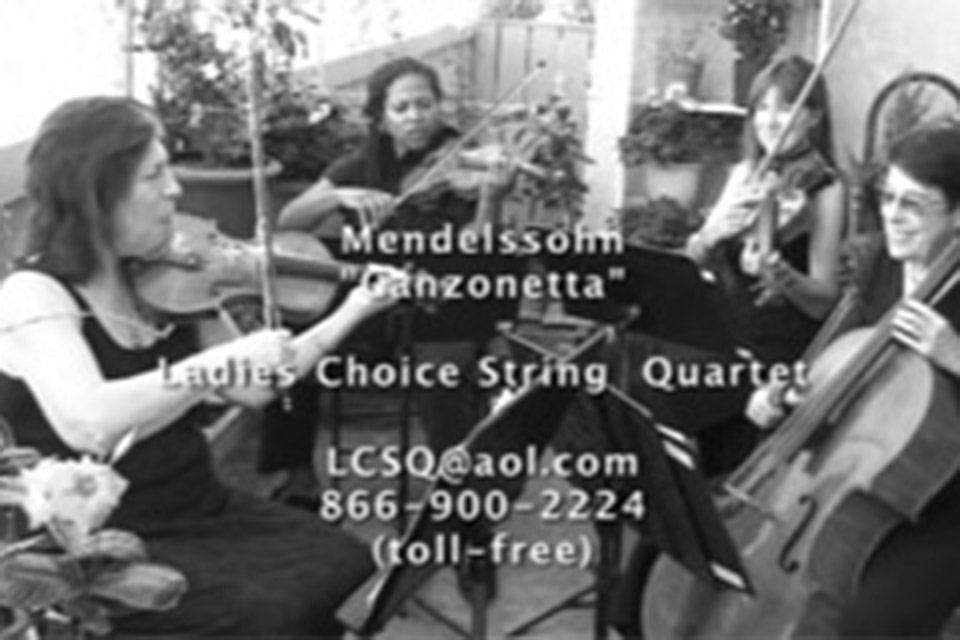 Ladies Choice String Quartet
Ladies Choice String Quartet has performed at over 1200 weddings and other special occasions in Los Angeles and throughout Southern California, including Oprah's 50th birthday luncheon. Repertoire includes classical, church and Jewish music, pops, standards, show tunes, movie themes, jazz favorites. From 4 members originally, Ladies Choice has grown to a circle of more than 25 women string players, all highly trained professionals and members of the international musicians union. Also available: trios, duos, soloists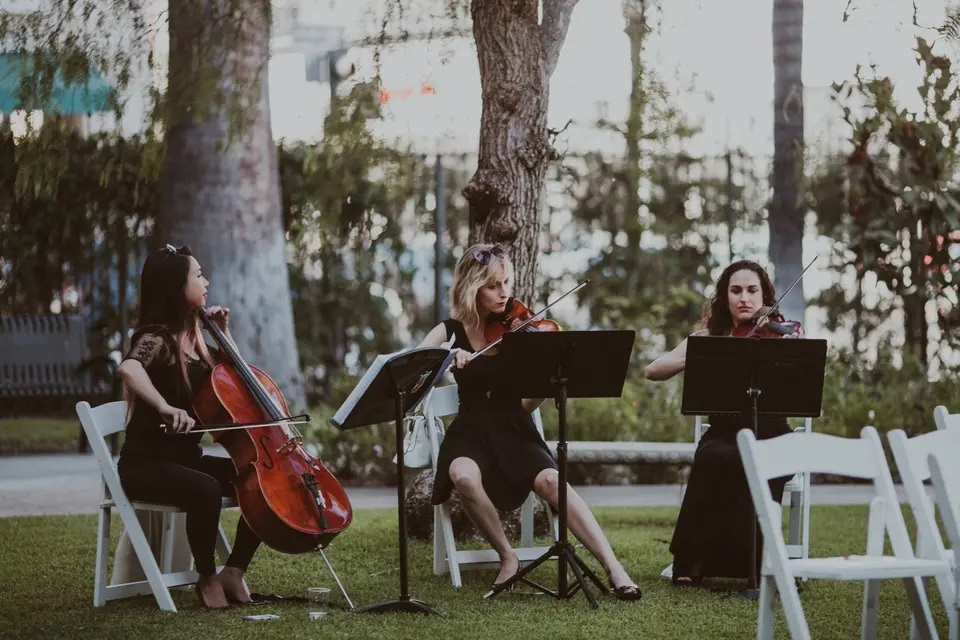 Organic String Quartet
Formed in 2006, the Organic String Quartet is a professional ensemble that has been providing high quality music for live events in the Southern California area, including Los Angeles, Orange County, Palm Springs, San Diego, and Santa Barbara for over 10 years. OSQ is known for the diversity of the music they perform and each of the players is well grounded in multiple styles of music. Members of the quartet have worked with many high-profile artists. In addition, the Organic String Quartet is a green business that seeks low-impact and eco-friendly alternatives in every business choice and donates a portion of its yearly proceeds to American Forests to help plant new trees around the world.  We love what we do and we love healing the planet while we do it! 🙂
Officiants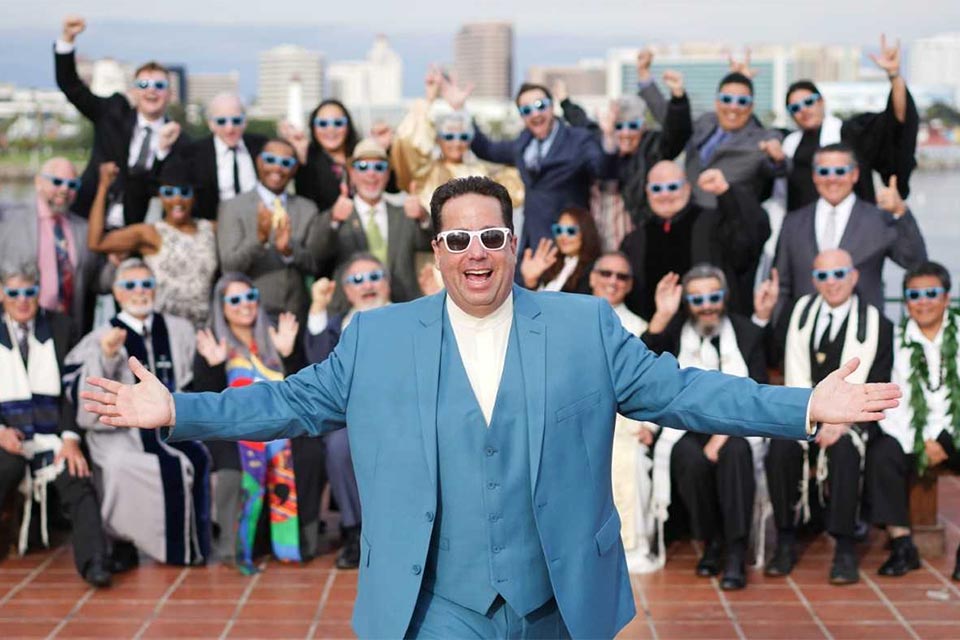 Great Officiants provides just that a Great Officiant to perform your wedding ceremony. You choose from 37 different types of officiants. Ministers, Priests, Rabbis, Non-denominational, Bilingual, Themed and so much more. Your ceremony will be a Fun and Romantic adventure filled with your love story and your guests will love it.  We Issue the Marriage License too so you never have to stand in the long lines at the county clerks office. Go to our website and fill out the availability request form today.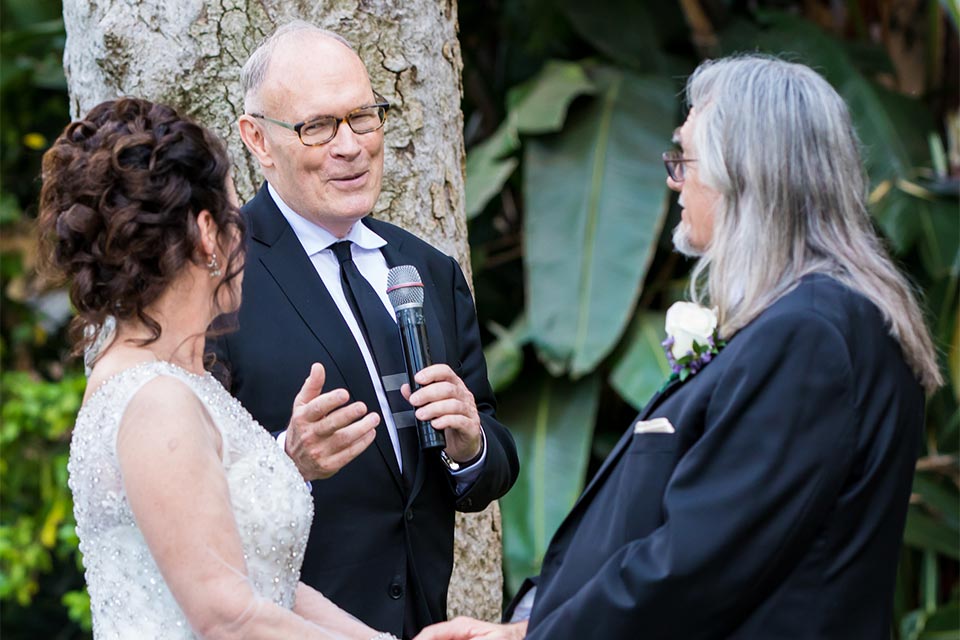 JP Reynolds
I officiate non-denominational, interfaith and cross-cultural wedding ceremonies. I don't have pre-printed scripts as I work with a couple to create a ceremony that reflects them. I know that five years from the time of your wedding no one will remember what I said, but they will remember the feeling of the ceremony. My hope is that your ceremony provides a wonderful memory for your life together. In 2019 I was honored that California Wedding Day magazine named me Best Officiant for Los Angeles County. In addition to officiating, I offer pre-marital communication coaching so as to help you manage planning stress!
Parking & Transportation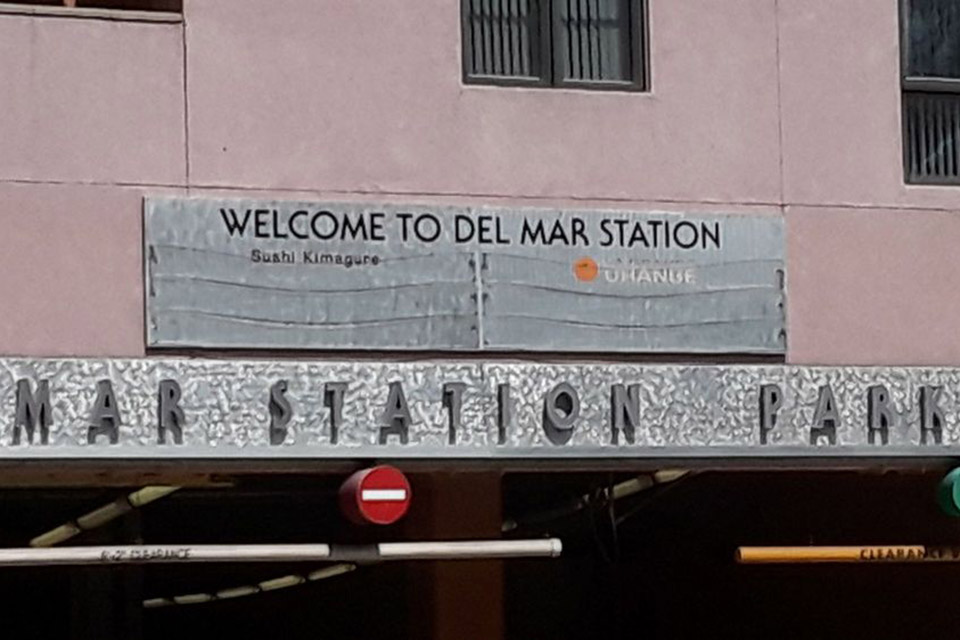 Gold Line Metro Parking Garage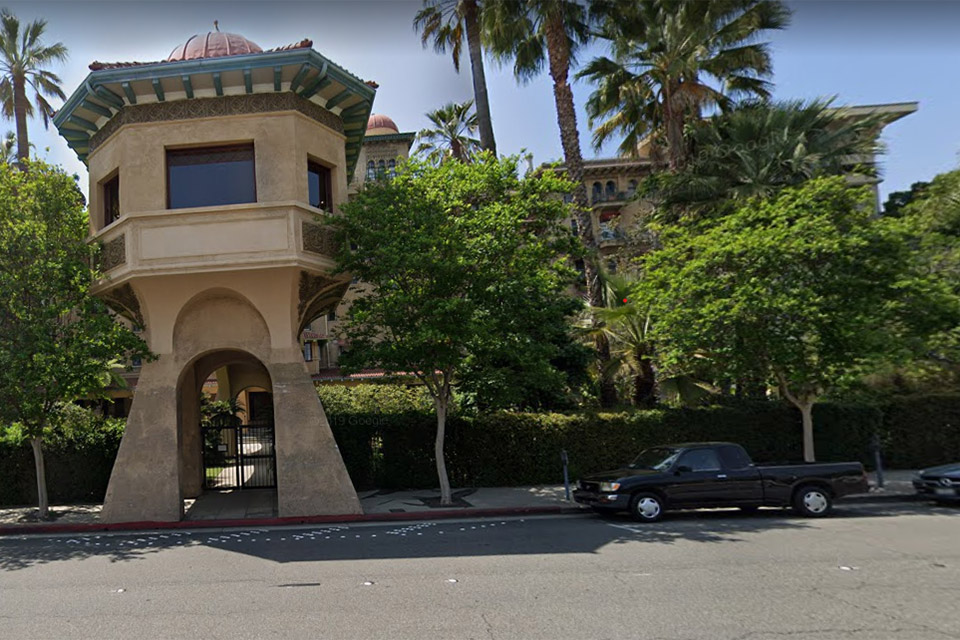 Meter Rental
City of Pasadena – Department of Transportation – Parking Division
(626) 744-7665
You can rent the parking meters on Raymond and Dayton through the City of Pasadena. There are 7 meters on Raymond and 5 on Dayton.
Please contact the Events Office for more information and to receive a Meter Application.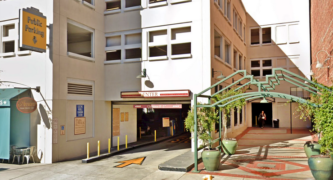 School House Parking Garage
Garage Parking
(626) 577-8963
$1 for the first 2 hours
$2 per hour for every hour thereafter
$12/car daily maximum
Photo Booth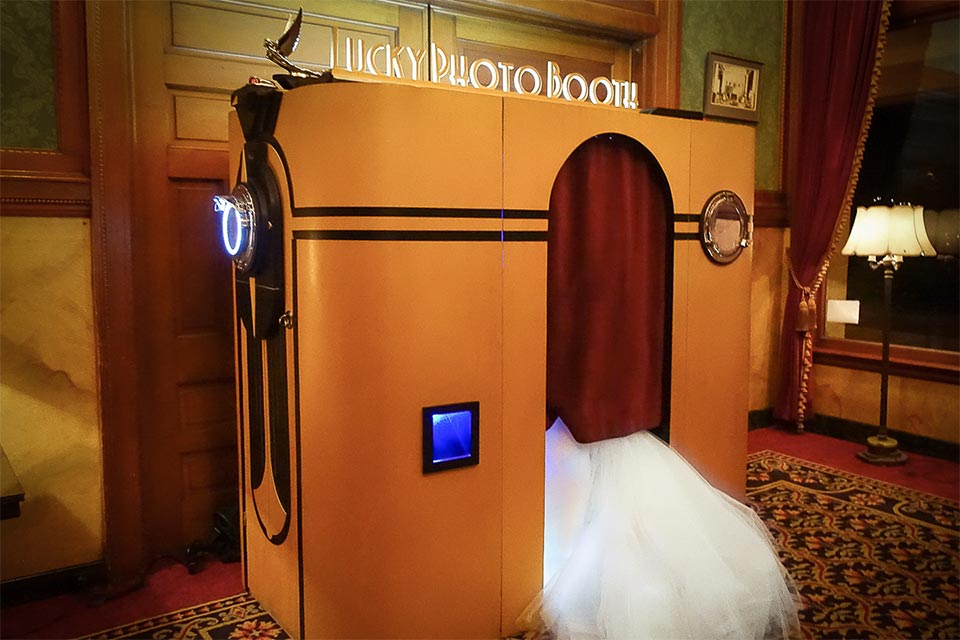 Los Angeles based Lucky Photo Booth rents photo booths that are unique. Custom designed by a portrait photographer, the booths use professional lighting and high end photographic equipment to produce crisp, high resolution images in black and white or color in just sixty seconds. Rich wood, fine leather seating, custom sewn velvet curtains, and period details all come together in an Art Deco style photo booth that will enhance any event.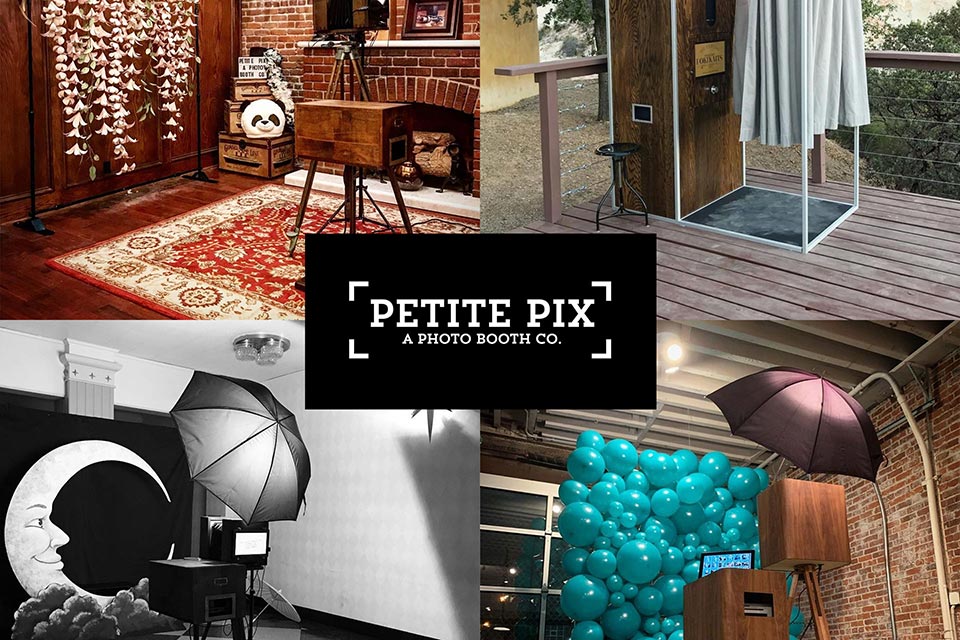 Petite Pix
We are a fun-loving photo booth rental company that brings vintage flair and modern features to every event.  Our variety of custom built vintage photo booths look like they were made specially for Castle Green!  Personal attention and creativity are our specialties.  We pride ourselves in working closely with our clients to bring their vision to life with our handmade photo booths, custom backdrops, and custom print designs and sizes. Housed within our vintage photo booths is the latest technology and beautiful photography.  We offer GIF animation, social media sharing, professional prints, and photo filters. We look forward to working with you!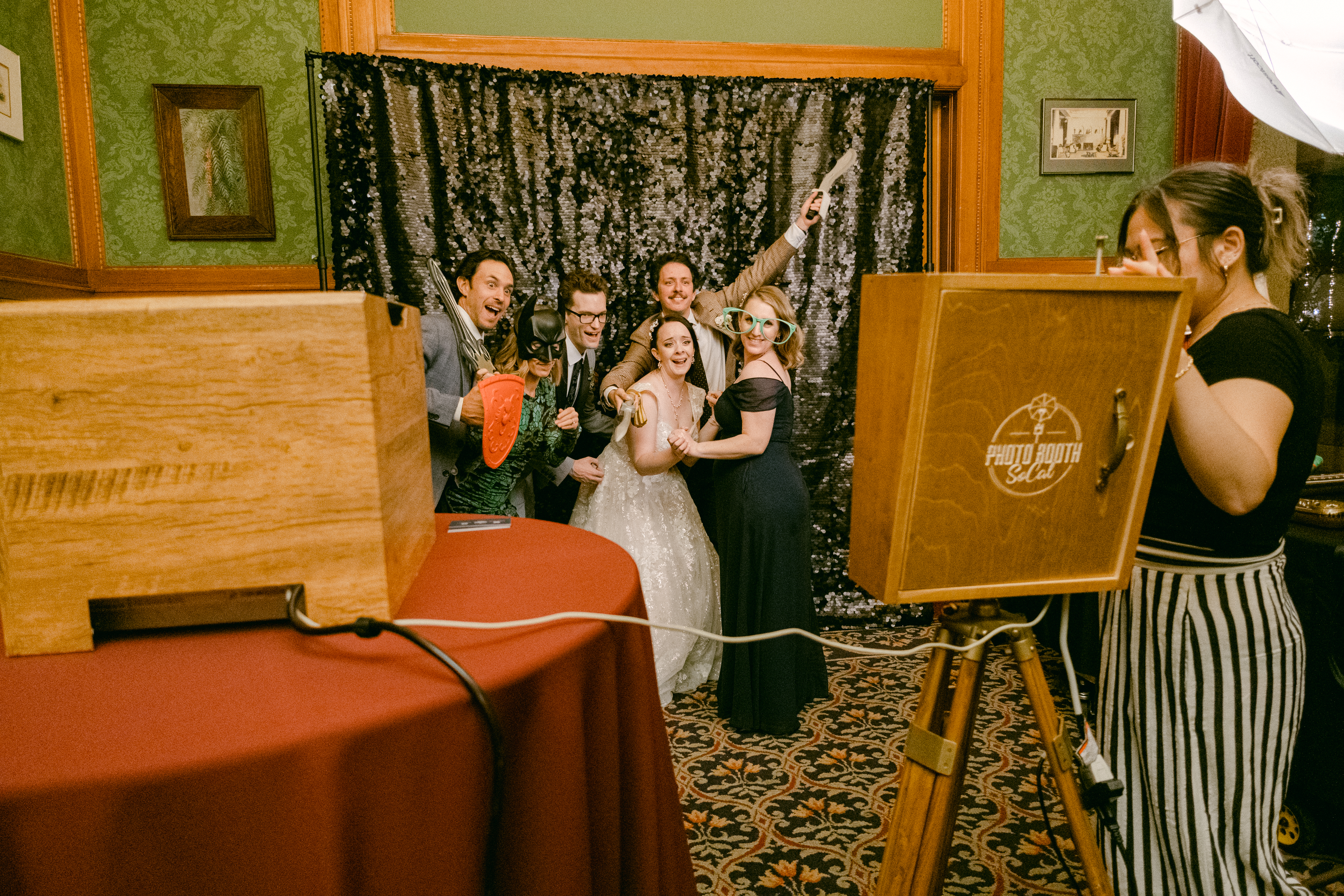 We are a team of photographers who grew tired of seeing bad pictures coming out of photo booths. We are determined to do it right by combining the image quality of DSLR camera, quality lighting, and the convenience of touch screen display controls, and lab-quality prints in a clean and compact package. We also have an attendant operating the booth and assisting your guests throughout your LA or OC event. Pick from one of our luxury backdrops and a huge selection of fun props, altogether we bring you a collaborative fun environment that allows all your guests to really enjoy and take home plenty of awesome pictures.
Contact us today to reserve your spot and let us bring the fun to your next party you throw!
Rehearsal Dinner Recommendations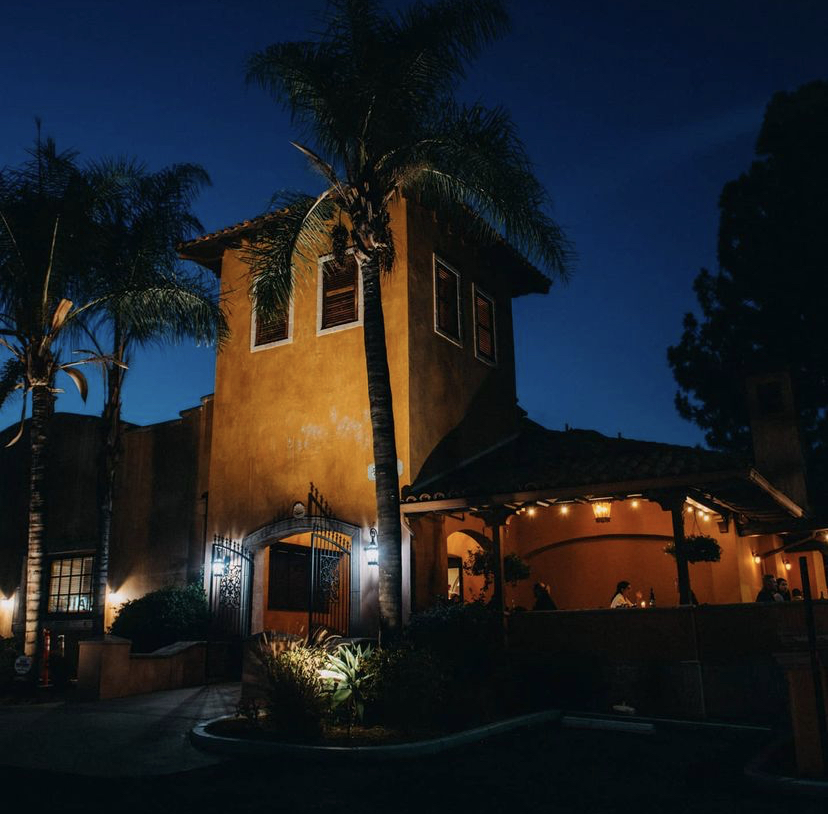 Henry Parsons Project is our food: comforting, eclectic, and inspired by our experiences and the community that surrounds us. It's a little bit of this, and a little bit of that. We are continually thinking about, tasting, and honing new ideas and concepts. Expect seasonal changes, experimentation with ingredients, and menu changes based on our whims and moods.
We are super excited to share our food with you!
– Kari and Kevin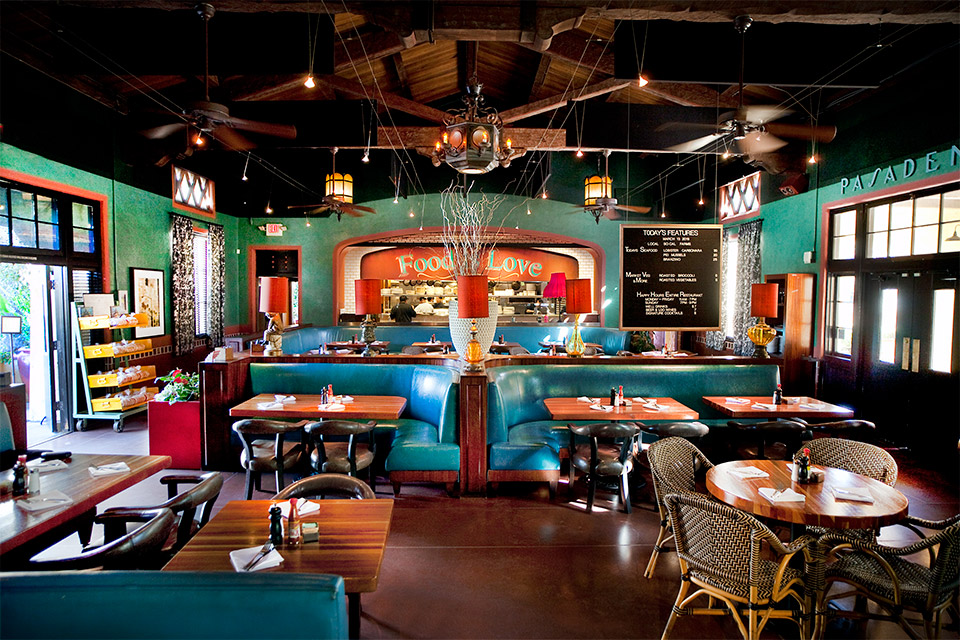 La Grande Orange Café & The Luggage Room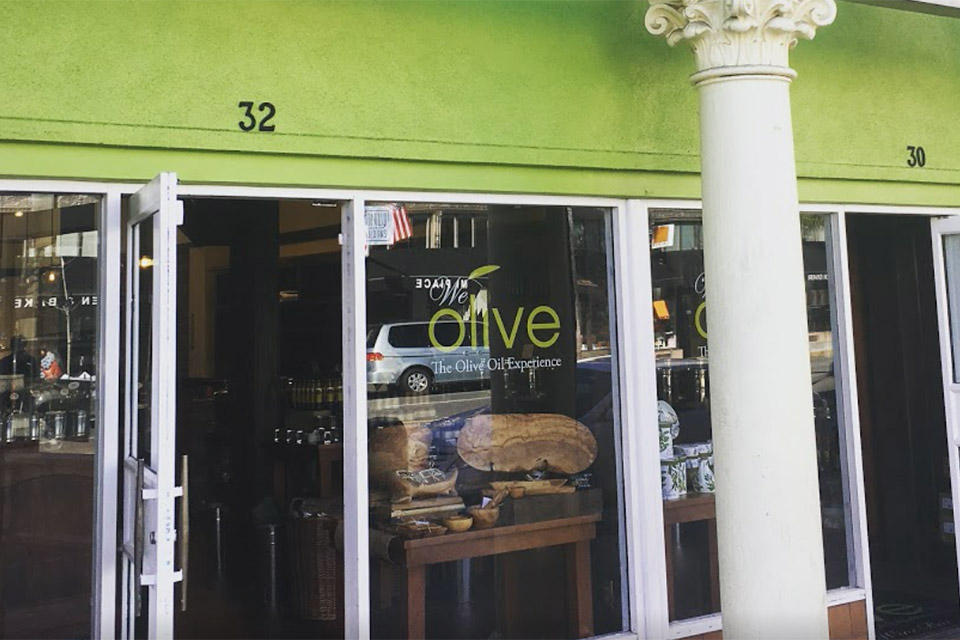 We Olive
Videographer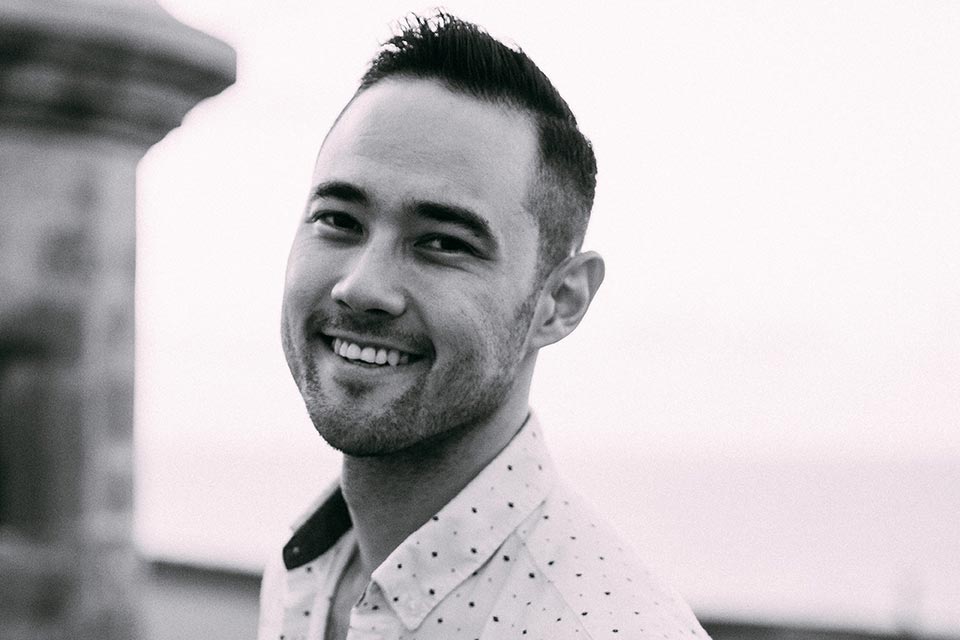 Adam Michael Wedding Films
Wedding photography is all about telling your story and that's exactly the same approach I take with wedding videography. Your wedding day is so much more than a series of chronological events and it is such a thrill creating a unique piece of art for you to keep and share.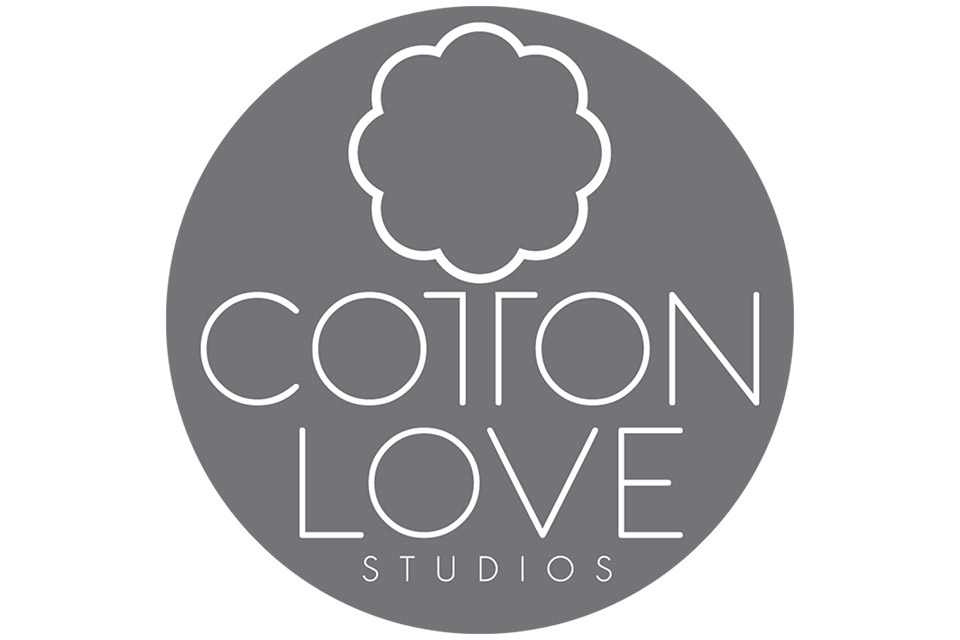 Cotton Love Studios
Cotton Love Studios is the home to a team of creatives who work with both cinematography and photography and they thrive from the inspiration that they get from working with both mediums. We love working with people, and for us, there's nothing more awesome than telling stories through the unique emotions and personalities that our clients have. Documenting real and genuine stories with our cameras is what we do best.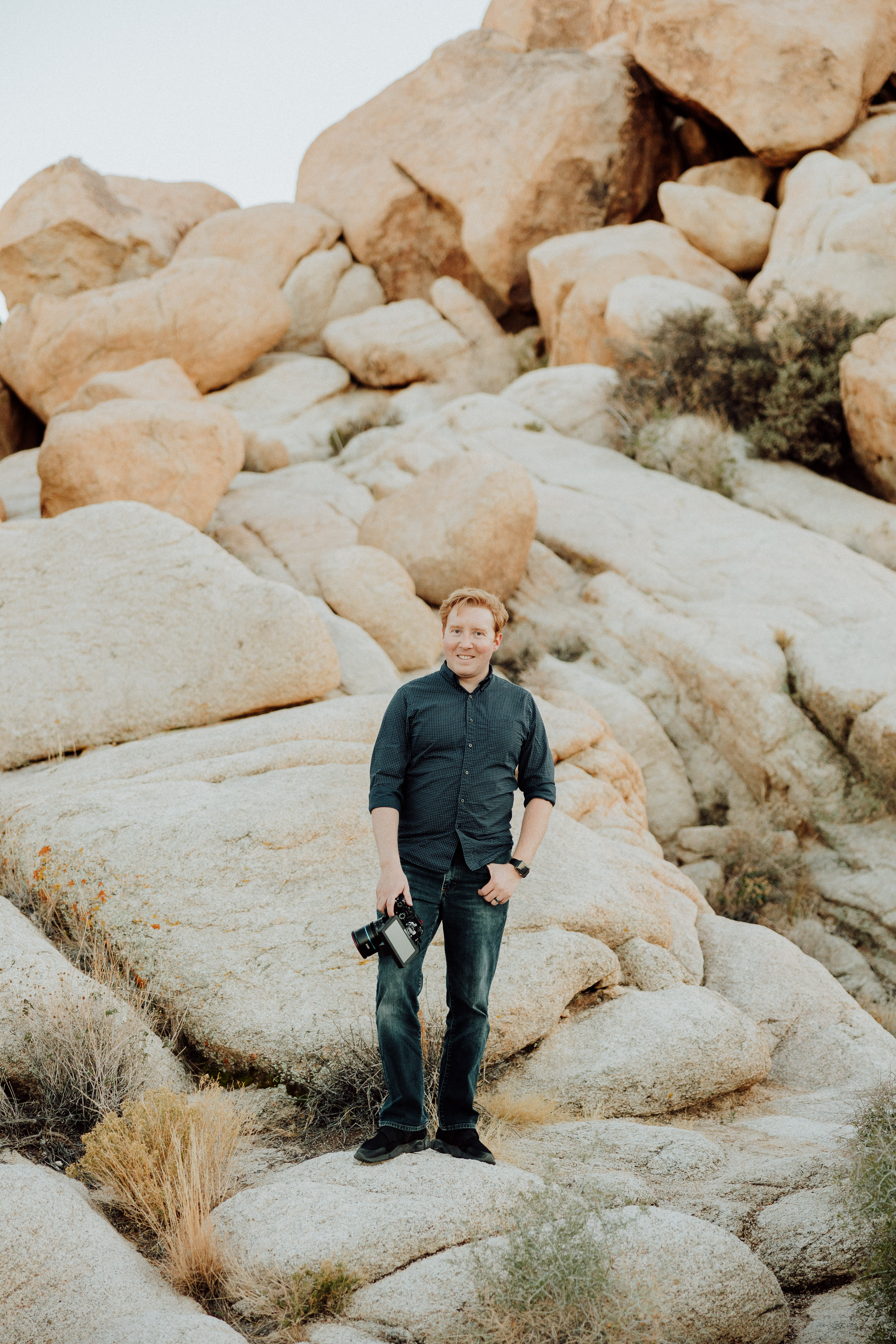 We are Trenton and Bethany, an award-winning husband and wife filmmaking duo who love to craft powerful legacies for our couples.  Over the last ten years, we've learned that it's not enough to simply show up on your wedding day, capture what happens, and hope that a beautiful story magically emerges in the process.  You deserve a work of art that bursts with fun and flavor – a memory that perfectly captures everything that makes your love uniquely, joyously yours.  Our goal is to create a film that elevates everything meaningful about your journey together – the highs and lows, the laughs and tears – and lets you never forget the greatest adventure of your life.
Do you love sharing a late-night burger at In-N-Out?  Are you huge Star Wars nerds who spend your weekends hanging at Disneyland?  Is your family the cornerstone of your life?  These are the things that your film should bring to the fore.
Does this sound like you?  Then we need to talk!